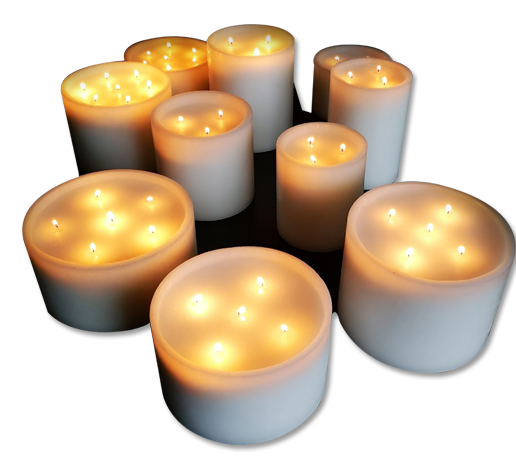 About This MULTI-WICK Pillar Candle
This candle has 13 different sizes. It is injection with Foam Wax. Compared with the Solid Wax, it's price has a great advantage (big and more cheaper). Because of it's Multicore, it ensures uniform stability when burning, and gives people a feeling of purity and tranquility.

It has good appearance of the product also. It's combustion decoration effect is very good, suitable for all kinds of environment decoration and atmosphere.

We are looking forward to cooperate with your company for long-term relationship and achieving more goals.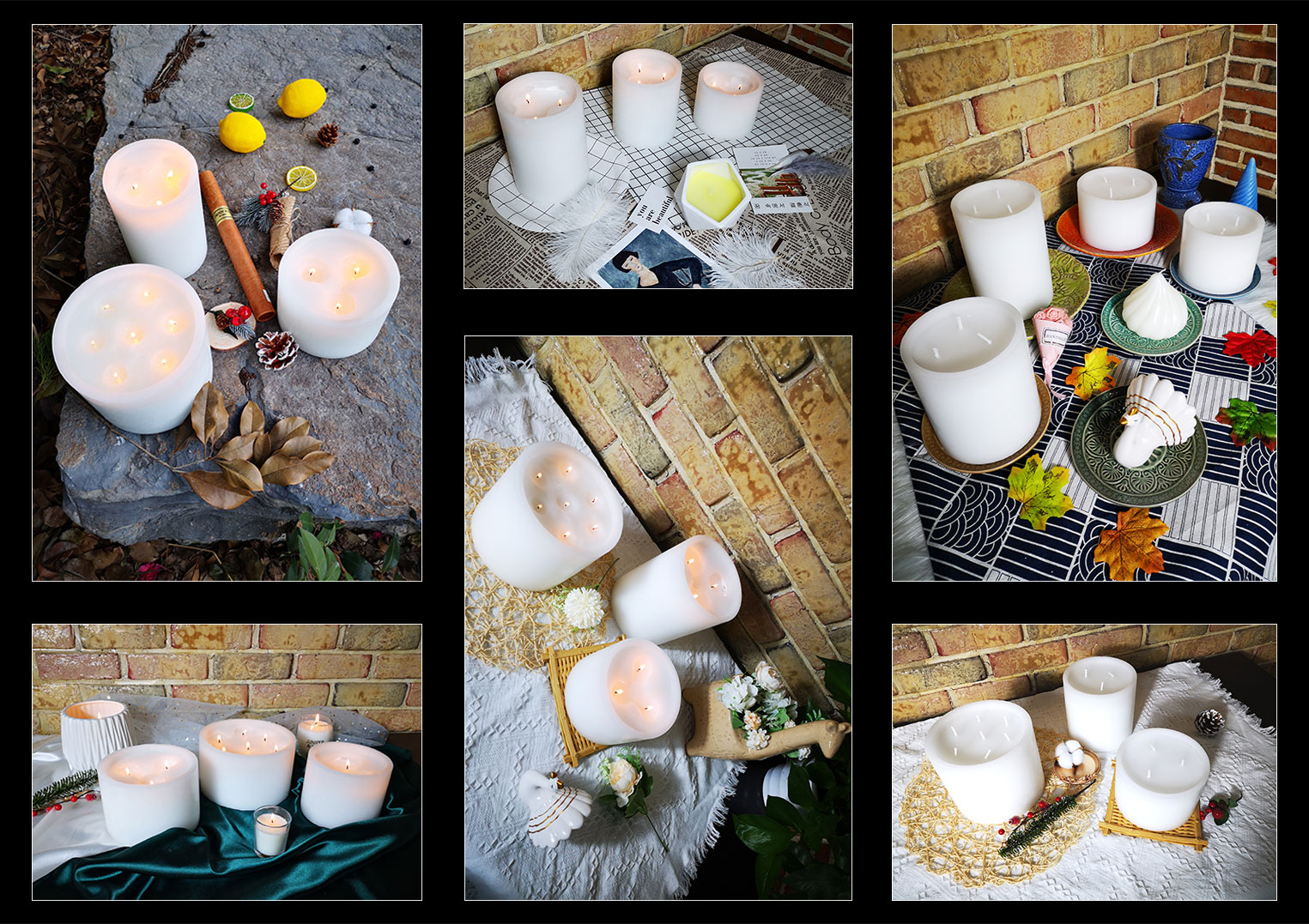 Item no.:01446

Size:Dia 12.5 x H10.16cm

Weight: 624g

Item no.:01447

Size:Dia 12.5 x H13.97cm

Weight: 928g

Item no.:01448

Size:Dia 12.5 x H17.78cm

Weight: 1143g

Item no.:01449

Size:Dia 14.9x H10.16cm

Weight: 869g

Item no.:01450

Size:Dia 14.9x H13.97cm

Weight: 1237g

Item no.:01451

Size:Dia 14.9 x H17.78cm

Weight: 1622g

Item no.:01452

Size:Dia 17.15 x H10.16cm

Weight: 1229g

Item no.:01453

Size:Dia 17.15x H13.97cm

Weight: 1720g

Item no.:01454

Size:Dia 19.2x H10.16cm

Weight: 1438g

Item no.:01455

Size:Dia 19.2 x H13.9cm

Weight: 2005g

Item no.:01456

Size:Dia 19.2 x H17.78cm

Weight: 2540g

Item no.:01457

Size:Dia 21.15 x H10.16cm

Weight: 1680g